Becoming a Chapter Leader is no small undertaking, but it IS an unforgettable experience!
Section 1
To apply you must answer yes to all of the following:
1. Can you pass a background check?
2. Can you crochet a Magic Yarn beanie (www.themagicyarnproject.com/crochet-patterns)?
3. Can you spend 5-10 hours a week as a Chapter Leader?
Time spent will vary each week. You may work 2 hours one week and 20 hrs the next – depending on workshops, etc. 
4. Do you have a storage/working space that's approximately 10'x10' (for assembling and packaging wigs)?
5. Do you have teaching/coaching/leadership experience?
6. Are you willing to provide Coronation Dues* and the fundraising amount*?
Chapter Leaders not only create Magic for children worldwide but they also support the organization's growth through fundraising. You are encouraged to team up with your BFF (Best Fundraising Friend)! 
*Coronation Dues – $2500 (you are more than welcome to fundraise this amount!!!)
This will cover: travel, lodging, food, and the registration fee for the Coronation Training in Alaska. Coronation will be June 6-10, 2018, with 2 travel days on either end. Deadline for dues is April 1, 2018. Dues may differ for International Applicants.
*Fundraising – $5000
This will cover the supplies and shipping costs of 150 wigs. If you wish to make more wigs you will need to do additional fundraising. If you begin to provide your own wig supplies (beanies, accessories, yarn) this cost will drastically lower! Deadline for fundraising is Jan 1, 2019.
Both are required on a yearly basis from Chapter Leaders and amounts are subject to change
7. Are you able to travel to Alaska, June 6-10 2018, for Coronation Training?
8. Are you comfortable with public speaking?
9. Do you feel comfortable interacting with the general public?
10. Can you commit to make at least 150 wigs in a year (either in small or large workshops)?
11. Are you willing to provide feedback and support to local wig and beanie makers and financial donors?
12. Will you allow local Magic Makers to drop off supplies and wigs to your home base or designated meeting spot? 
13. Are you willing to maintain a Magic Yarn Chapter Facebook page and make weekly posts?
14. Do you have basic knowledge of Excel and/or Google Docs?
15. Will you respond to all Magic Yarn related emails in a timely matter?
16. Will you be available for a monthly video conference with the co-founders for updates and progress?
17. Can you set up a PO Box near you?
If you replied YES to all of the above, please continue to section 2:
Hear from a Chapter Leader!
I love meeting new people. I love teaching others how simple it really is to make a wig that will bring joy and laughter into the life of a child who is battling cancer. I love that I am able to serve others while maintaining a schedule that works well with my family.

– Lani VinZant, Chapter Leader, Salt Lake City, UT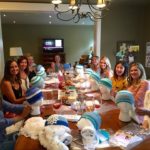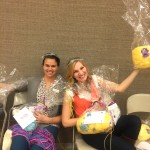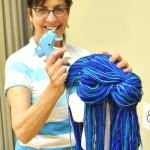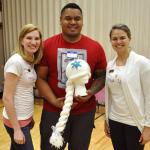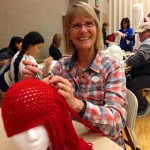 Hear from a Chapter Leader!
Holly and Bree have been great in helping me to understand all that I need to in order to run a chapter. They are very personable and passionate about this project. I have enjoyed learning from both of them. They respond quickly to my questions. I have appreciated their help and look forward to seeing the growth of this amazing organization. They have been great to work with and are very supportive.

– Lani VinZant, Chapter Leader, Salt Lake City, UT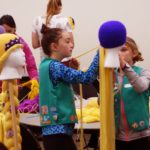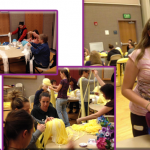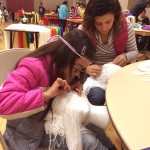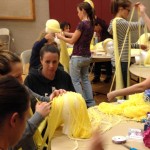 In addition to this application please email the following to info@themagicyarnproject.com:
1. An up-to-date resume
2. Two reference letters from unrelated acquaintances. 
Please include in your email your references' contact emails, and phone numbers.
Timeline of Application process
2018
Jan 1 ~ Application due
Feb 1 ~ Chosen applicants will be notified 
Feb ~ Phase 2 begins – Interviews and wig evaluations
Mar 1 ~ Coronation Training Invitees will be notified!
Apr 1 ~ Coronation Dues are required
June 5-10 ~ Coronation Training in Alaska
July 1 ~ Chapter Leader year term begins