The Magic Yarn Team received an incredible gift the past few days in the form of pictures of the many little girls who were able to get their princess wigs in time for Christmas! Whether they were able to celebrate with their families at home or were getting treatment in the hospital over the holidays, we are so glad that these wigs brought smiles to their faces and magic to their day.
A huge thank you our many Magic Makers who have donated their money, talents, time, and resources to give these girls this gift. A special thank you to Shelly Shotenski who has spent countless hours at home and at the post office getting these special packages off to their princesses.
Merry Christmas little ladies!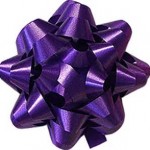 With much love,
The Magic Yarn Project