Name Stickers
🌟Please help us by sending in stickers (with your name/city/State) along with your wig(s)! Blank sticker name tags or labels work perfectly for this. We can easily add the stickers to the greeting cards instead of handwriting everything out! 1 sticker per donated item. Please Please Please!!! 😊
See All Videos
We have hundreds of brave kids who are waiting for a wig! When you send your made-with-love wig to us, we will find a very special home for it. We will also include your name, city, & State on the greeting card included in the package. Thank you for helping to create sweet smiles!
---
---
---
---
For this Belle wig you will need a few crocheted supplies: Belle Patterns Page
---
---
---
---
---
Please style Elsa's hair using the French Twist Instructional video above.
Before you lovingly give your wig away, please make sure you go over our Finished Wig Checklist 
The pegs are made from cut 7/8in dowel rods and screwed into a 1" X 6" board.

Zoom in to see the peg distances for each wig style.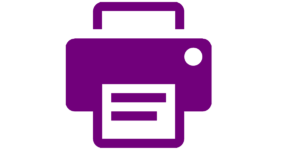 Click here for printable .pdf file.
Once all the yarn has been attached to the beanie and you are ready to style the wig, it is so much easier to have a stand to place the head on.
Want to purchase a pre-made stand for about $12-15? Search Wig Stand Tripod on Walmart.com or Amazon.com

Most 21" circumference foam heads have holes in the bottom that will fit a ⅞" wooden dowel.  

We place this wooden dowel into a 4" X 6" block of wood with a hole bored into it and then place the foam head onto the dowel.  The thickness and weight of the wood block keeps the stand upright and steady as you work with your wig.