Southeast Chapter Leader Training dates
   Location: Kissimmee, FL. Feb 16-18

Applications are now closed – please check back September 2019
---
What We Need
What We Need:
Completed Wigs and Superhero Beanies:
We need completed Rapunzel and Ariel Wigs and Superhero beanies of all sorts.
Accessories:
We need Caron Simply Soft Robin's Egg and Blue Mint snowflakes and tiaras for Elsa. We need superhero emblems for The Flash, Superman, and Captain America.
Beanies:
The South Florida Chapter currently needs Beanies (crochet pattern and video with tips available here). Specifically we need black beanies for Jasmine, Tiana, Moana and Wonder Woman. We need Lion Brand Heartland Yosemite beanies for Anna. We also need Red Heart Soft Wine or Caron Simply Soft beanies in Autumn Red for Jack Sparrow, and Red Heart Soft Really Red, Yarn Bee Soft Secret Red or Caron Simply Soft Harvest Red for Ariel. For Belle, we also need buns, ringlets as found in the pattern here and video as well as 2″ red crochet roses.
Flowers:
We currently need dozens of large 4″ – 6″ yellow or purple flowers for Rapunzel. We also need 100's of 1″ – 1.5″ flowers in yellows, pinks, purples, and blue violet shades to add to Rapunzel's long braid. All flowers should have at least two layers and a gem/rhinestone in a complementary color in the center.
Yarn, Ribbon, and Beads – Oh My!
We need supplies – yarn and ribbon in particular, to construct wigs at our workshops and to create superhero beanies. We use Caron Simply Soft, Caron Simply Soft Party, Red Heart Soft, Red Heart Soft Metallic, Yarn Bee Soft Secret yarn as well as Lion Brand Hometown USA in Oakland Black and Billings Chocolate and Lion Brand Heartland in Yosemite. View the full yarn list here.
Ribbon is used throughout the Rapunzel braid, and is used to tie bows onto a lot of our other princesses.  We need 1/4″ – 1/2″ non-wired ribbon in pink, hot pink, purple, lavender, teal, yellow, blue, silver and mint green. We need 5/8″ – 3/4″ ribbon in teal, or blue-green for Jasmine.  We also need 1″ – 2″ ribbon in light blue for Cinderella.
A great way to help is to host a yarn drive or ribbon drive.  If you have any questions, please email me at southfl@themagicyarnproject.com.
Captain Jack Sparrow has a head full of dreadlocks. For his wig, he has decorations in the form of beads in his dreadlocks. For this we need skull beads, wooden, metal and turquoise looking beads, gold or bronze coin charms or other nautical charms and beads such as turtles, compasses, helm/steering wheels and anchors.
Decorated Envelopes:
We currently need decorated envelopes for Moana, Pocahontas, Flash, Iron Man, Individual Ninja Turtles (i.e. Raphael, Michelangelo, etc.), Minions, Minnie and Mickey Mouse, Paw Patrol for each, Zuma, Rubble, Skye, Marshal and Chase, and PJ Masks for each Catboy, Owlette, and Gecko.
Wish Lists:
Here is a wish list for The South Florida Chapter on Amazon.com.  The South Florida Chapter has also created a wish list through Wal-Mart for supplies our chapter needs.  You will find everything from yarn and ribbon to shipping supply needs.  These items can be shipped to the chapter PO Box, or if you prefer to ship to store to avoid shipping costs with Wal-Mart, send an email to SouthFL@themagicyarnproject.com to arrange the store pick-up. Ship to store options are also available with Michael's, JoAnn's, and Dollar Tree, so feel free to contact our chapter by email or Facebook messenger with any questions.
Workshops and Events
Online Zoom Workshop – Rapunzel
Saturday, January 12, 2019 2:00pm
Rapunzel is our most popular – most requested wig, and the wig that started it all! Join me for this online workshop to learn to make the Rapunzel wig in the comfort of your own home. Email me at southfl@themagicyarnproject.com to let me know you are interested and provide me your mailing address so that I can mail you a kit for the event. I must have your information no later than Monday, January 7, 2019 to ensure mailing time to get your kit to you. Additional details, including supply list and zoom video conference details, will be provided to you via email.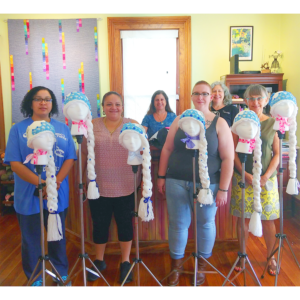 Email
Southeast Region Email:
southeast@themagicyarnproject.com
Please send your finished wigs, beanies, and accessories to: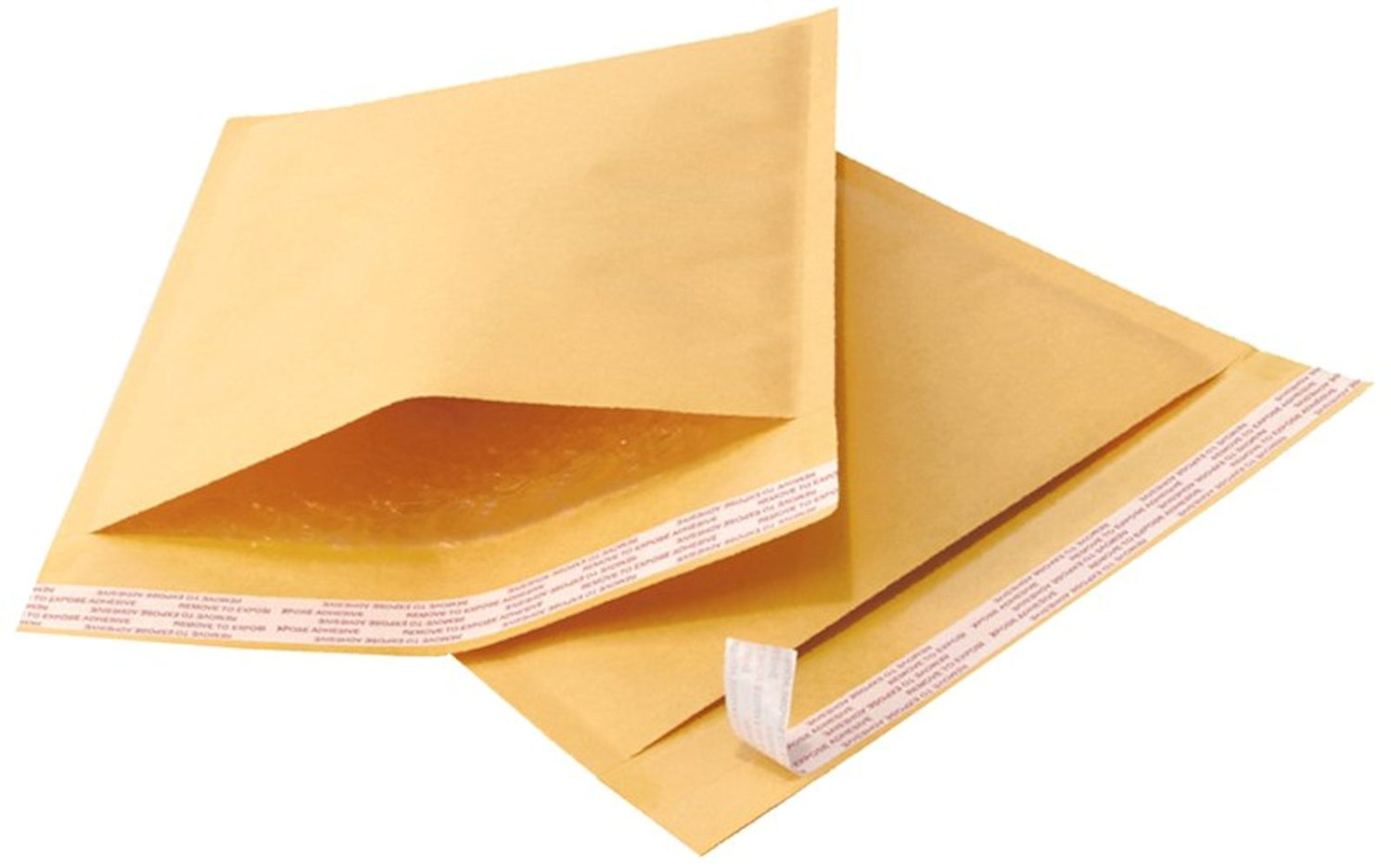 Taunya Shelton
PO Box 740614 Orange City, FL 32774-0614
Drop-Off Location
Fabrications
145 W. Wisconsin, Ave. DeLand, FL 32720 **Check their website for hours.
Thank you Magic Makers! 💝
Region Leader Taunya Shelton
Hello! My name is Taunya Shelton and I am a stay at home mother of three little boys ages 4, 2, and 1 year old. As such, I am surrounded with superheroes, my favorites being Spider-Man and Batman. As far as a favorite Princess, my favorite of the moment is Moana.  I love that Moana is as fierce and brave as she is beautiful… and she has a pet pig! I am looking forward working with those of you in our region to be able to create and construct as many beautiful, sparkly wigs and heroic beanies as we can to donate to these brave cancer fighters!