Become A
Workshop Leader!
Workshop Leaders are able to host their own small workshops and teach others how to make wigs! They work closely with their nearest Region Leader to perfect their Magic skills, and once approved, will be sent 5 free Wig Kits for their own workshop!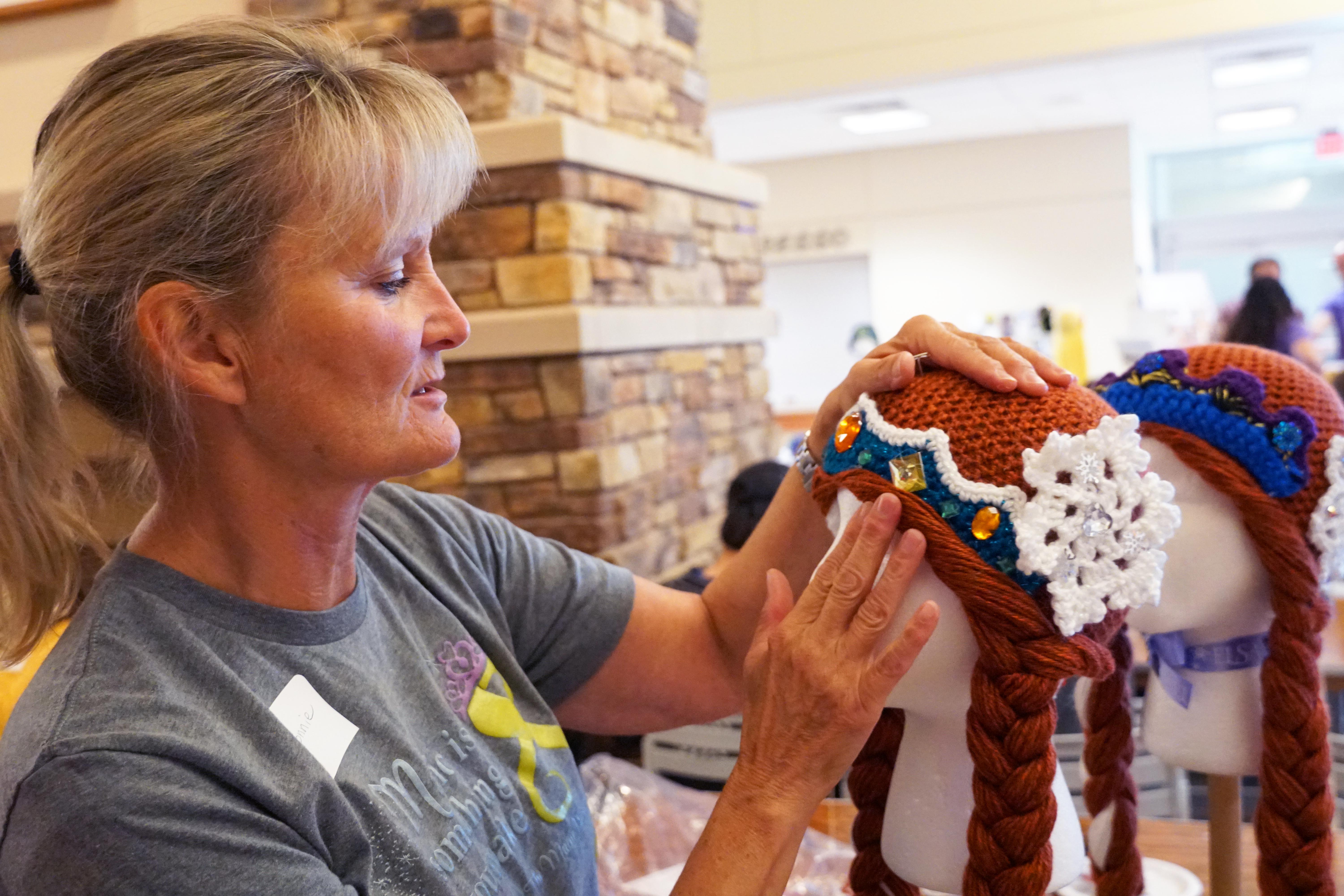 Review all the character resources, gather your supplies, and get crafting!
Send your creations to your Region Leader for feedback and tips!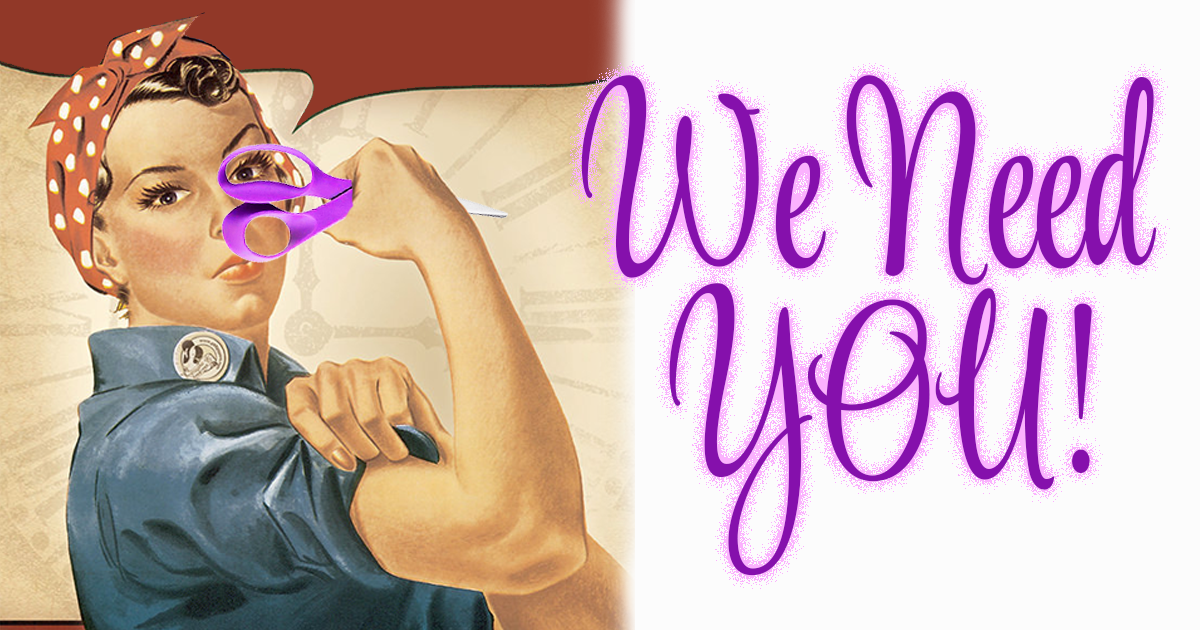 Are you ready to become a Magic Yarn Workshop Leader? 
Here is how you can!
Become a Member of our Magic Circle.  This will give you access to all of the patterns, tutorials, instructional videos, and discussion boards that will help you make each of our wig styles successfully.

Using our beanie pattern, accessory patterns, approved yarn list, video wig tutorials, and our final wig checklists all from each character's page on our website, create the following wigs and send them to your

Region Leader for inspection:

Belle

Moana

Jack Sparrow

Jasmine

Anna

Ariel

Rapunzel

Elsa

Once all of your wigs meet our standards for quality, you will be invited to attend a video chat training (via Zoom) with co-founder Holly Christensen to help you learn how to put on a successful workshop.  This training will last between 1-2 hours.

After your Workshop Leader training is complete, you can schedule your first workshop! Once you have scheduled your first workshop and given your Region Leader a date, time, and location for your event, you will be sent 5 wig kits at a time to put on small workshops to begin with.  

Use one kit to attach yarn onto the beanie to use as a demonstration wig at your workshop.  The other 4 kits should be used for volunteers to create wigs at workshops (either 4 volunteers singly working on a wig, or 8 volunteers working in pairs).

These kits contain the crocheted beanie, bedazzled accessories, and the greeting cards for Magic Makers to sign as they make their wigs.  Workshop Leaders will be responsible to supply all other needed supplies (yarn for hair, ribbon to adorn braids, glue guns, hot glue, scissors, foam heads, wig stands, crochet hooks).  

Completed wigs must be returned to your Region Leader within 2 weeks of your workshop so they can be inspected, packaged up, and sent to their recipients in a timely manner.
Workshop Leaders hoping to work up to hosting larger workshops must first have successfully hosted at least three smaller 4-wig workshops, with ALL wigs passing inspection by the Region Leader.

Workshop Leaders may become a Chapter Leader only by invitation from their Region Leader. Our Chapter needs are based on proximity to children's hospitals, large numbers of Magic Makers, and other Chapters. 
What is the benefit of becoming a Chapter Leader vs. remaining a Workshop Leader?

Chapter Leaders receive extra training to be able to put on larger workshops.

Chapter Leaders are trained to inspect all wig styles for quality, so that they can then deliver their workshops' wigs directly to local cancer centers (without having to mail them back to their Region Leader).

Chapter Leaders are official representatives of The Magic Yarn Project. They are trained to host fundraising events on behalf of the organization, communicate with local cancer centers and organizations, and speak with the press/media to raise awareness for our mission: To bring magic to children battling cancer and inspire volunteerism to help make a difference.

In addition to the extra training, Chapter Leaders receive extra support from Headquarters and their Region Leaders in order to supply workshops with needed materials to make wigs and host workshops.  

All Magic Circle fees are waived for Chapter Leaders.
My favorite part about being a Chapter Leader was meeting and corresponding with so many loving and giving people that want to help little cancer fighters. It reminds me that there are so many good people in the world that want to give back. These people inspire me!
Gay Richards, Westcoast Region Leader
I love that something as simple as yarn can be transformed into a positive, lifetime memory for families across the world. Twenty years from now they could pull their beanie out of a forgotten box to be immediately swept-up in playful thoughts that The Magic Yarn Project helped create. Those playful thoughts can bring their childhood back and that is an amazing gift to have given.
Kayci Love, Kansas Chapter Leader
My favorite part was being able to bring The Magic Yarn Project to new areas. My time in Macon and Atlanta, Georgia was so special. Both of those workshops have yielded passionate wig makers.
Laurie Campbell, Program Director
My favorite part of being a chapter leader was working closely with our Magic Makers. There are so many amazing people who put their heart and soul into this organization to bring smiles to these brave little cancer fighters. The Magic Yarn Project is blessed to have such great and dedicated volunteers, and I count myself lucky to have the opportunity to work with these Magic Makers.
Taunya Shelton, Region Leader, Southeast US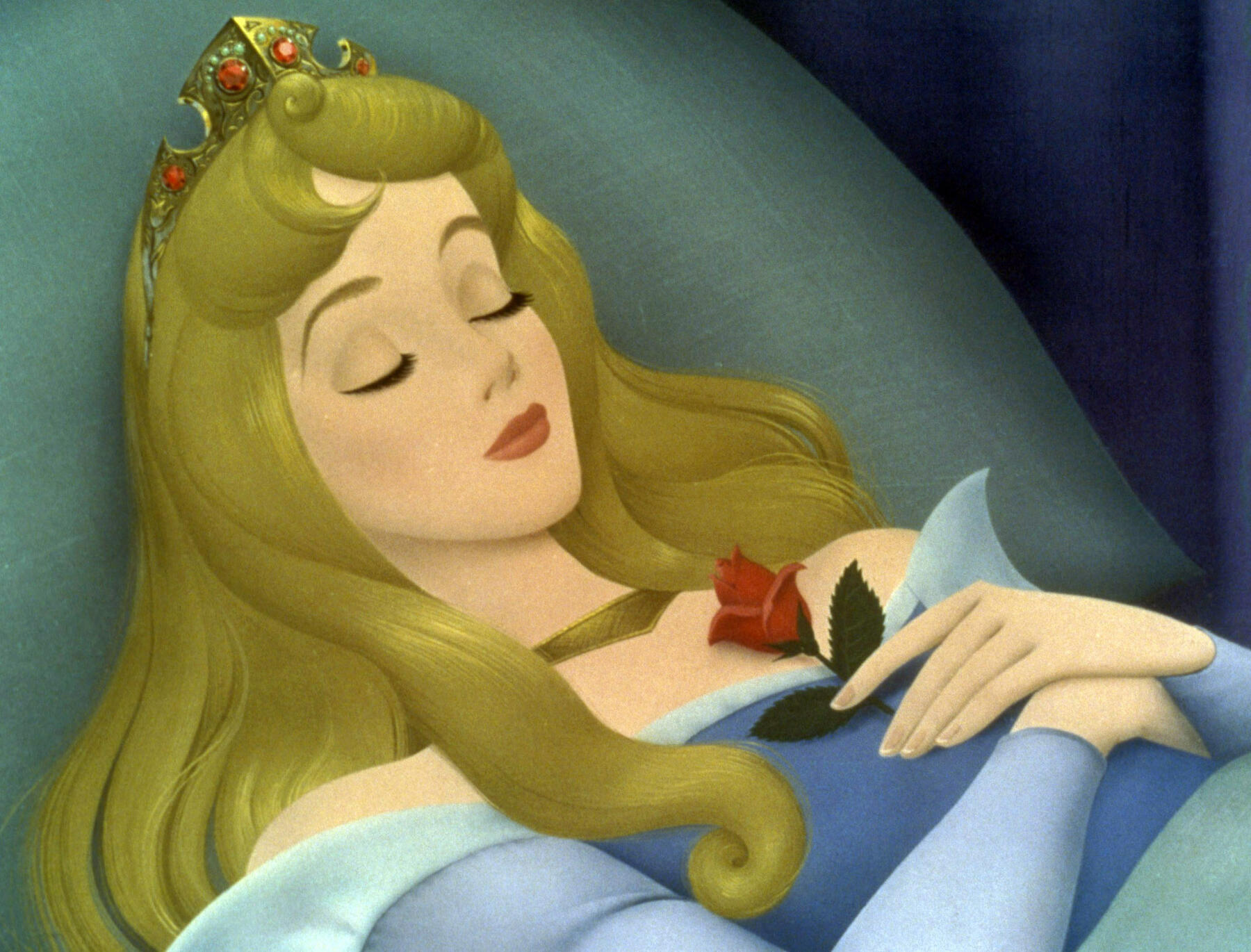 Workshops are Sleeping
Due to the constraints of COVID-19, all in-person workshops are on hold until further notice. Staffing limitations have also reduced our ability to offer Virtual Workshops for the time being. Check with your local Magic Yarn leadership and be sure to follow The Magic Yarn Project on Facebook for the latest updates!