Meet 3 year old Princess Jocelyn!
Her mother wrote to us not long after her diagnosis: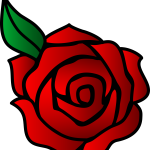 "Jocelyn was diagnosed a week after her 3rd birthday with retinoblastoma. She has long, brown, curly, thick hair all the way to her butt when it is wet. She wakes up every morning looking forward to me doing her hair. 14 days after chemo her hair started to fall out rapidly. She told me while I was brushing her hair one morning, "Mommy, me do not want my hair to go bye bye!" It was heart breaking. With the rate that her hair is going, she may only have it for 2 more days. She now has bald patches all over hear head. She doesn't like to look at herself. Everyone keeps informing her that she is very pretty no matter what. However, she doesn't understand what she is going through. She doesn't understand why she is going bald. She thinks it's a punishment for something she did wrong, even though everyone tries to tell her it isn't. She is a very bubbly 3 year old who is now very scared!!! Her favorite character outside of Mickey Mouse is Belle. She even named her bunny rabbit after her!"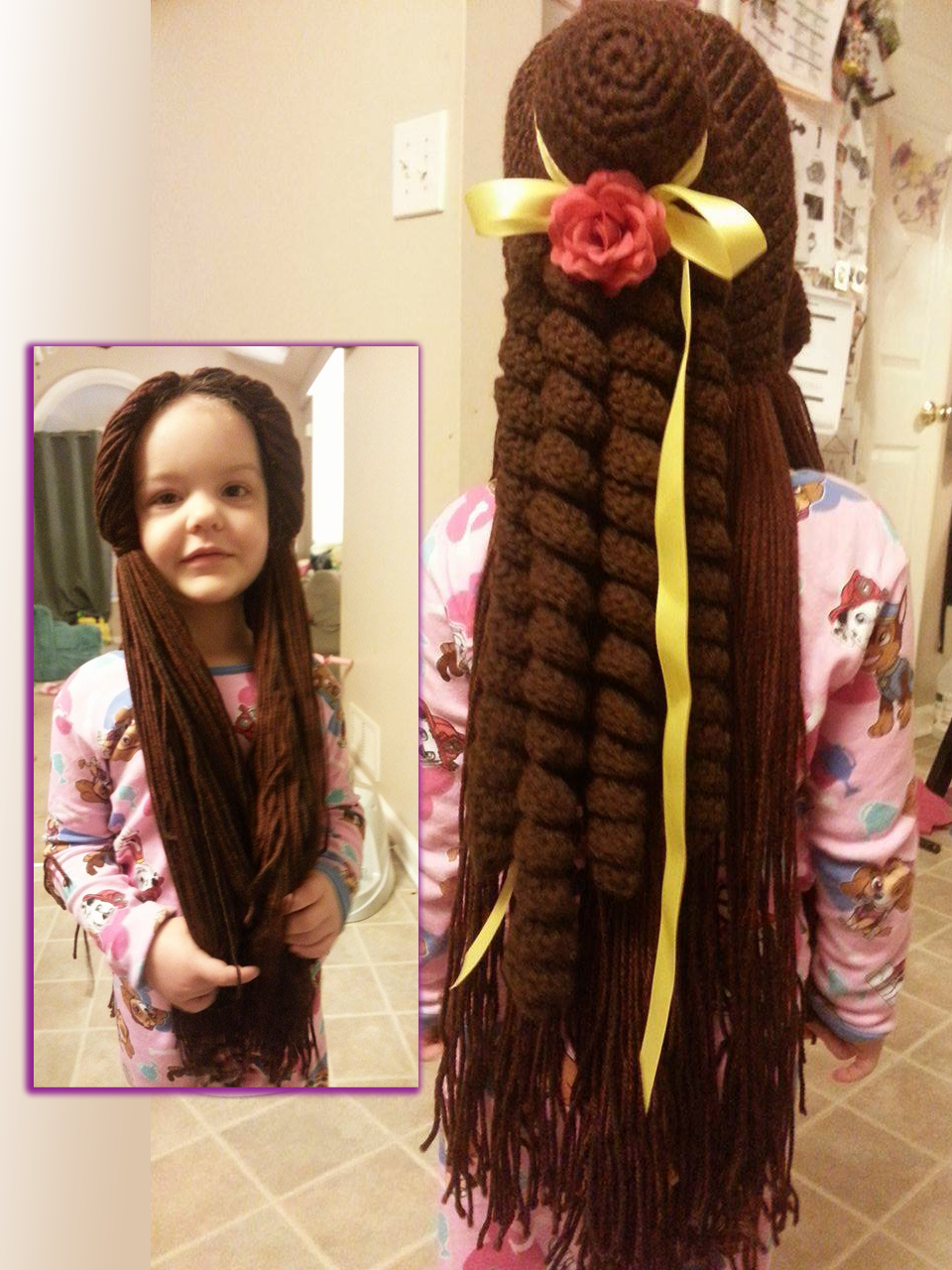 We were more than happy to get a Belle wig made and sent to Jocelyn as soon as we could. Her mother now reports, "Jocelyn loves her Belle wig! She wears it all the time!!"
We are so grateful to the Magic Maker who spent the time to make this beautiful wig for Jocelyn. Now when she needs to escape the scary, painful, and confusing world of cancer for a bit, Jocelyn can put on her wig and become Princess Belle with long, brown curls living in an enchanted mansion! Keep smiling and dreaming, sweet Jocelyn! You have a whole army of Magic Makers behind you. <3
If you would like to learn more about how you can help support this volunteer-led project that is bringing smiles to children worldwide through the gift of soft and whimsical yarn wigs, please visit our Get Involved page.